Shania Twain is Gonna Getcha! This Pacman parody features sound effects from Shania's music (sings "That don't impress me much" when you get caught for example) There are ten maze stages, five different backgrounds and two inter stage cartoons.
2.2 Mb/Zip file





Screenshot1 Screenshot2
Screenshot3 Screenshot4

The game runs in full screen mode, these screenshots are not actual size.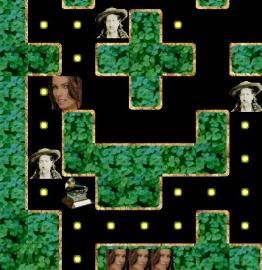 Brothersoft rating: